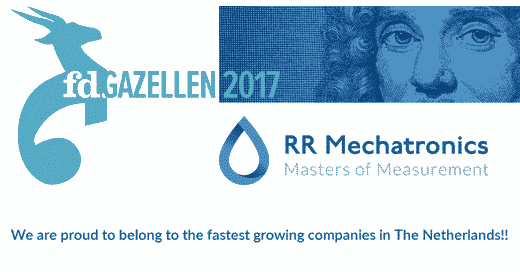 The FD Gazellen Award are presented by the Dutch financieele Dagblad (compare as Dutch Financial Times) for the fastest growing companies in The Netherlands.
The team of RR Mechatronics, a specialized medical technology company, is very proud to have again qualified for the FD Gazellen Award. We see the growth of sales as one of the key indicators of our company's success. We feel that it shows that all our hard work is being appreciated by our distributor partners worldwide that in their turn are helping labs worldwide to provide patients the right diagnosis and care.
Sales growth alone cannot be the measure of our success. Company and individual development, a culture of respect and continuous improvement combined with strong new product development are the foundation of our future relevance.
To all that have contributed to our qualification for the FD Gazellen Award: We are grateful and we shall continue to take our responsibility!
To all that want to participate as colleague, please visit our open job listing at https://rrmechatronics.com/jobs
The team of RR Mechatronics: Masters of Measurement.